Willa Beach-Porter CTBA Music Scholarship Fund
Bluegrass will survive and thrive only if talented young musicians carry it forward into the future. The Central Texas Bluegrass Association has established the Willa Beach-Porter CTBA Scholarship Fund, with income used to pay for scholarship awards to students who have demonstrated a serious interest and performance talent in bluegrass music, and who show a need for financial assistance to support their musical studies.
This scholarship is named after Willa Beach-Porter, a long-time supporter of bluegrass music and of the Central Texas Bluegrass Association. Willa was a wonderful fiddler and a great person. She will be missed by all who were lucky enough to know her.
We were very happy to hear that our small gesture to honor Willa touched the hearts of Willa's family. The CTBA gratefully acknowledges very generous contributions from Renfroe Ross Beach, Willa's Dad, and from other members of Willa's family in support of this scholarship.
The amount of the scholarship is set by the directors of the Central Texas Bluegrass Association and is to assist the recipient in covering the tuition at any bluegrass camp that he or she may want to attend.
Your membership or donation will help us continue this great program. Please click "Join" at top right, and contact us to assure your contribution goes to the scholarship fund. Our email and address for correspondance can be found here.
You can download an Application (.pdf) for the scholarship. Please note that you must be a Texas resident in order to qualify.
Past Recipients
2018 Scholarship Recipients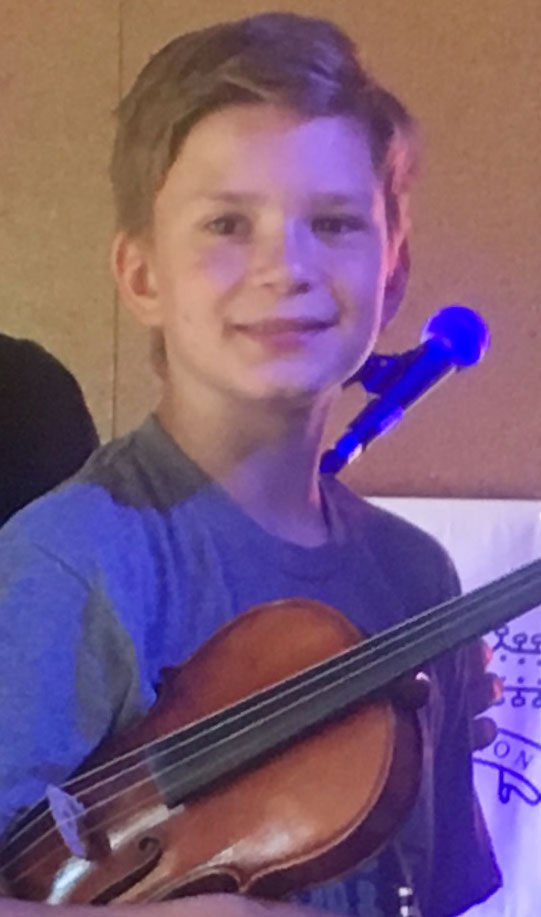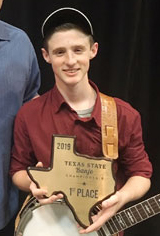 Jackson Wreden and Riley Gilbreath are the winners of the 2018 Willa Beach-Porter Scholarship.
2017 Scholarship Recipient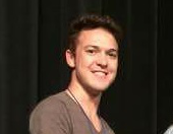 Sam Armstrong is the winner of the 2017 Willa Beach-Porter Scholarship.
2016 Scholarship Recipients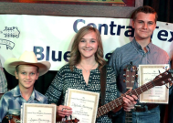 Logan, Mikaela and Derek Pauswang are the winners of the 2016 Willa Beach-Porter Scholarships.
2015 Scholarship Recipients
Sean Campbell is a 15 year old fiddle and mandolin player from McKinney, Texas. He has played fiddle for 5 years and is just starting with mandolin. Sean expressed a desire to play with friends, in jam sessions and for church. Sean will attend the Gerald Jones Acoustic Music Camp in Arlington, TX.
Noah Richardson is an 18 year old guitar player. He has been playing guitar for 11 years. He also plays bass and plays in the youth praise band at his church. He expressed a desire to play in a band and to one day set up his own recording studio. He will attend the Gerald Jones Acoustic Music Camp in Arlington, TX.
2014 Scholarship Recipients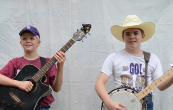 Ethan and John-Samuel May of Lometa, TX are winners of 2014 Willa Beach-Porter Scholarships. Ethan is 14 years old and has played banjo for 2 ½ years. John-Samuel is a 12 years old and has been playing guitar for 2 ½ years. They play in a band together. They play at local churches, festivals, fund-raisers and at the monthly jam in Pearl, TX. Ethan expressed a desire to win the state Banjo Championship and is considering majoring in commercial music. John-Samuel expressed a desire to also learn the dobro and to eventually win the Texas State Flatpicking Championship. They attended the 2014 Camp Bluegrass in Levelland.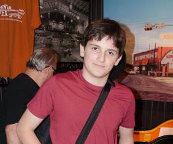 Ryan Chatterjee is a winner of the 2014 Willa Beach-Porter Scholarship. Ryan is 14 years old and has been playing banjo for six months. Ryan has proven himself as a serious, dedicated student of music by his experience playing saxophone. Ryan says he would like to be able to play a few songs very well on the banjo. He attended the 2014 Acoustic Music Camp in Arlington.
2013 Scholarship Recipients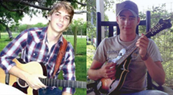 Ryan Sikes & Kade Helmcamp are the winners of the 2013 Willa Beach-Porter Scholarship. >Ryan is a 17-year-old guitar player from the Corpus Christi area. Ryan has been playing guitar and singing in his church for about four years and has recently discovered bluegrass music, working on flat-picking guitar and a little banjo. >Kade is a 15-year-old mandolin player from Bastrop. Kade also plays piano, fiddle, and bass. Kade has been playing with his family band since he started on the washboard at age 5. Both students expressed a desire to learn from experienced bluegrass musicians and to perform in area bluegrass bands.
2012 Scholarship Recipients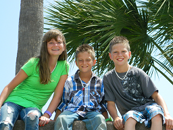 Kody Lackey (fiddle & guitar), Payton Lackey (banjo), and Ethan Lackey (bass), are the winners of the 2012 Willa Beach-Porter Scholarship. These three, along with Mom and Dad, make up the Lackey Family Bluegrass Band. Kody plays the fiddle, and recently lead guitar. Payton began playing banjo at age 9 and hasn't put it down since! He has a hard driving Scruggs-style that keeps the drive in the family's music. Ethan keeps the group in time with his ability on the bass. All three add their voices to the band, singing lead and harmony parts.
2011 Scholarship Recipients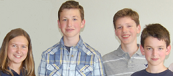 Susannah Armstrong (bass) 16, Joshua Upham (guitar), 15, Aaron Upham (bass & banjo) 14, and Micah Upham (fiddle) 12 are the winners of the 2011 Willa Beach-Porter Scholarship. Susannah lives in Millican, TX, and plays for the band "Third Rail Bluegrass", where she gets plenty of playing time around Texas. Joshua, Aaron, and Micah Upham live in Austin, TX and are key players in the "Upham Family Band". They keep a busy performance schedule, including regular shows in Pearl, TX.
2010 Scholarship Recipients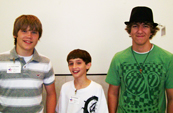 Adam Greer, a 16-year-old banjo player from Burton, Texas, John Peyton Shafer "JP", a 15-year-old mandolin player from Woodway, Texas, and Devin Paynkewicz, a 12 year old mandolin player from Baytown, Texas are the winners for the 2010 Willa Beach-Porter Scholarship. Adam has been playing the banjo for 8 years, and he became the youngest ever to win the Texas State Banjo Championship at the age of 14 in 2008. JP came highly recommended as a very disciplined musician who has already been involved with three bands including Blackland Prairie, Highlands Crossing, and more recently, Dueling Hearts. He is also a regular performer and jammer at the monthly bluegrass shows in Pearl, Texas. Devin, the youngest scholarship recipient, set out for camp with a mandolin in his hands, but developed a serious interest in banjo while at camp. He is currently saving his money in hopes of being able to go back to the camp next year.
2009 Scholarship Recipients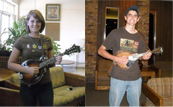 Bethany Rankin and Brett Hawthorne are the winners of the 2009 Willa Beach-Porter Scholarship Award. Bethany is from Robinson, Texas (near Waco), and Brett is from Abernathy, north of Lubbock. Both players were highly recommended by their local area mentors, and each carries on a family tradition of bluegrass from previous generations.
2007 Scholarship Recipients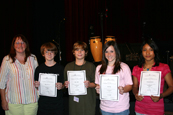 The 2007 Willa Beach-Porter Scholarship was awarded to a group of young musicians from Clay County this year. The name of their Band is "Backstage," with member Riley Mathews, Jill Corley, Tyler Colley and Erika Richardson. Three of them were thirteen year olds and one was twelve years old. They took classes related to their instruments but also took private lessons. They sent us very nice emails thanking us for helping them participate in Camp Bluegrass this year. They were overjoyed at the fact that they were permitted to participate as a band rather than as individuals; individually they might not have all been able to attend. Janice Rogers, a friend of Willa Porter, joined the group with their certificates in the picture above.
2006 Scholarship Recipient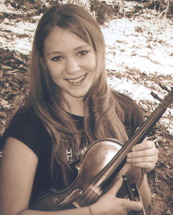 Here's what 2006 recipient Amy Bell said about her experience:
I want to express my deepest appreciation to the Central Texas Bluegrass Association for awarding me a scholarship to Camp Bluegrass at South Plains College in Levelland. It was truly a wonderful experience! I made many new friends and brought home lots of new material with which to keep me busy learning for a long time to come.You helped make this experience possible for me and I will forever be indebted to you for your generosity. I am planning on pursuing a commercial music degree at South Plains College and I know that my week at Camp Bluegrass helped me in getting one step closer to my educational goals. Thank you again for all you did for me!
2005 Scholarship Recipient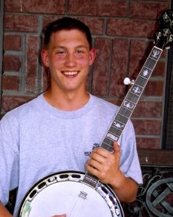 Christopher Quinters of Magnolia, Texas was the recipient of the 2005 CTBA Willa Porter Music Scholarship. Here's what Christopher said about his experience:
Thank you for choosing me to be this year's scholarship recipient. My trip to Camp Bluegrass was a truly wonderful experience. It's hard to decide which part was my favorite. It was good to learn from so many banjo teachers, and to have had private lessons. It has helped me work toward picking a tune out by ear. It has also made me understand the banjo better. The concerts every night were awesome. I enjoyed hearing all the talent the instructors had to offer. While I was there, I met a lot of great people. I am trying to work towards coming back next year. This was a very valuable experience. Thank you again.
2004 Scholarship Recipient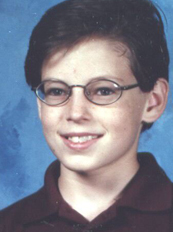 Finn Lynch, a 12-year-old banjo player, was our 2004 Scholarship recipient. Here is what Finn had to say about his experience:
Dear Board and Members of the CTBA, Thank you for the scholarship to Camp Bluegrass. I thoroughly enjoyed myself and learned quite a bit even in the relaxed atmosphere. The classes were especially helpful and gave me a view towards banjo playing that is hard to get when you have had the same teacher for three years. After classes I had no trouble finding the right organized jam for me. Even after that I had the concert to look forward to, my favorite being the all-banjo special. I appreciated being able to jam as much as I wanted afterwards in the lobby. This camp really impacted my playing and my attitude towards bluegrass. I look forward to coming back next year!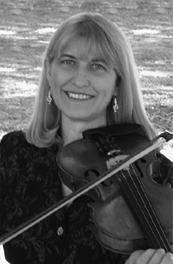 Willa Beach-Porter
June 10, 1951 - January 29, 2005